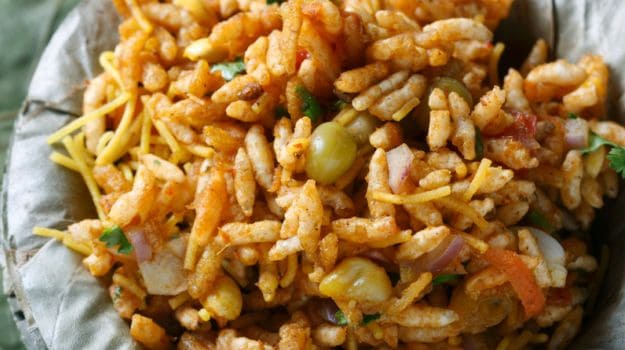 It's true when they say that a city's pulse can only be felt on its streets and while all Indian cities are bustling, Mumbai's pulse is racing (literally). Like swarms of bees out on a mission, there's always a reason to be out and about scouring flea markets, enjoying the sea view, or just chilling with friends. But this picture of Mumbai's streets seems incomplete, almost colourless without the popular street food stalls at road junctions or narrow lanes that add the much needed masala in our lives. Imagine a rainy day in college without the cutting chai and oh-god-so-good vada pav or a hectic day of street shopping without quick on-the-go snacks like some lip-smacking pav bhaji. Unimaginable, isn't it? Street food in Mumbai is almost like the city's identity.
A bhel puri of cultures and refreshingly diverse influences – coastal to Irani, South Indian to Punjabi and of course Maharashtrian – street food in Mumbai offers a unique potpourri of flavours that is incredibly satisfying.
While there are way too many contenders for this list, here's presenting 7 that top our favourite list –1. Pav Bhaji @Sardar
While the sheer number of pav bhajioutlets in Mumbai will ensure you dont miss out on this buttery delight, if you dont have it at Sardar then your trip to Mumbai is futile. A 5-minute walk from the central station, this shop is a haunt for pav bhaji lovers in Mumbai and foodies alike. If you wish to miss the crowds, one should go on weekdays and avoid evenings. What to expect? Bhaji (thick vegetable masala) that has the perfect blend of spices, straddled by a slab of butter and the fluffiest pav (bread rolls) you could find. Since they are made in batches, make sure you order accordingly or you need to wait patiently if you haven't eaten to your hearts content, as every new order means 20-25 minutes waiting time. They also serve fresh fruit juices on the side.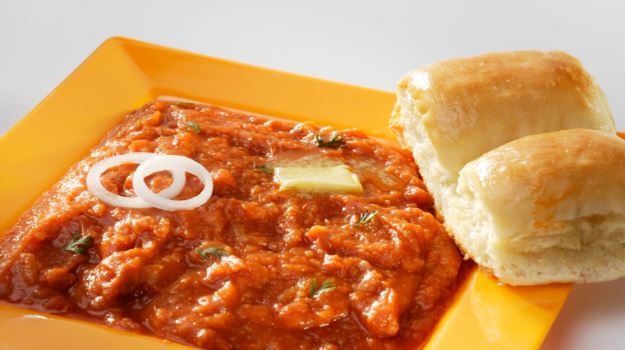 2. Kebabs @Sarvi
Mohammed Ali Road – the street that never sleeps, all of its outlets are always packed with food enthusiasts, but kebab-a-holics have never failed to profess their undying love for Sarvis Seekh Kebabs. These kebabs, crisp on the outside and moist and juicy inside, have a tantalizing aroma that will blow your mind , before finally melting in your mouth . It is definitely a must-visit for all non-veg lovers out there.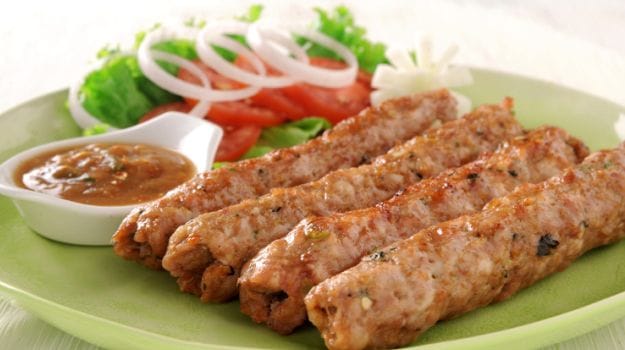 3. Misal pav @Aaswad
Aaswad bagged the award for The Worlds Tastiest Vegetarian Dish for its Misal Pav at the global Foodie Hub Awards held in London just last month. What more need be said about this mouth-watering Maharashtrian breakfast dish? This dish is not merely a delight for your taste buds but is also a complete healthy meal made of mixed beans sprouts, spices, chopped onions and tomatoes. Home-made spices and the magic of crunchy farsan (the munchies of Maharashtrian cuisine made of gram flour) have made Aaswads misal irresistable for the last 30 years.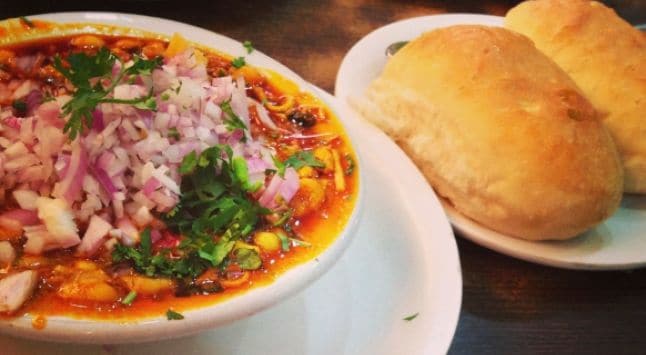 4. Vada Pav @Anand
Vada pav is definitely one of the first things that pops into our head when we think of Mumbai (yes, also Bollywood). This iconic fast food was once considered to be nothing more than the poor man's food but today even the rich and famous can be seen enjoying the occasional vada pav at the various street stalls in Mumbai. Every Mumbaikars grab and go snack, vada pav is made in a unique fashion by each vada pav bhaiya; although the concept of potato patties mashed with garlic, chillies and spices dipped in chickpea flour and fried golden, with a fluffy buttered bread roll remains constant to this classic dish. While everyone has a favourite, Anand Vada Pav has quite a fan following. Well, with its perfectly spicy patty and crispy bun, and not to forget some fierce fried green chillies on the side, it isnt difficult to guess why.
5. Bhel Puri @Chowpatty
The cold seawater lapping at your feet, the setting sun and soothing breeze, a leisurely walk along Chowpathy beach with your loved ones while munching on some bhel puri is what Mumbaikars love to do. A type of chaat made with puffed rice, exotic spices, onions and tangy chutneys, bhel puri has never failed to mesmerise the young and old alike.
Chowpatty Beach; Meal for two: Rs. 80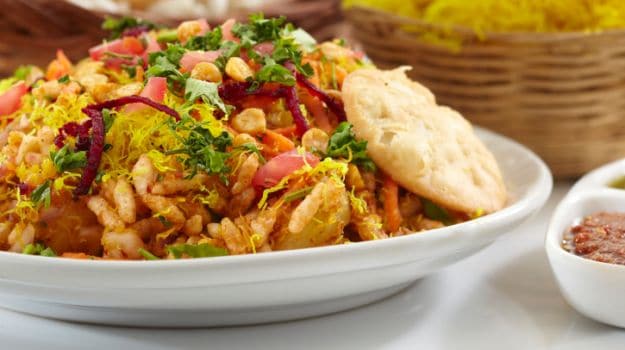 6. Falooda @Badshah
One thing we can definitely be thankful to the Mughal kings is for introducing us to falooda. A modern twist to Faloodeh, which is a Persian dessert, falooda is made of vermicelli, rose syrup and sabza seeds in creamy, thick milk. A lot of its variants also have kulfi, making it the rapturous kulfi-falooda. There isn't one falooda-fan in Mumbai who wouldn't vouch for the creamy treat at Badshah in Crawford Street. With over 100 years of unrelenting service to its loyal customers, Badshah has become a landmark in itself. If you have a sweet tooth that doesn't let you escape the allure of this refreshing dessert, you have to try the Badshahi and Royal Falooda at this iconic eatery.
7. Pani puri @ElcoPani Puri Centre
The pani puri here is claimed by many to be the best they've ever had. With their crunchy puri (round, hollow, fried crisps), mouth-watering pani (flavoured water with tamarind chutney, chilli and chaat masala) and onion-potato stuffing, this claim is undeniably well-deserved.
Please note: the pani is made with mineral water, which makes it a hit with the health conscious lot. Elco has been around for over 40 years and is still going strong with its tempting delights.
["source-ndtv"]