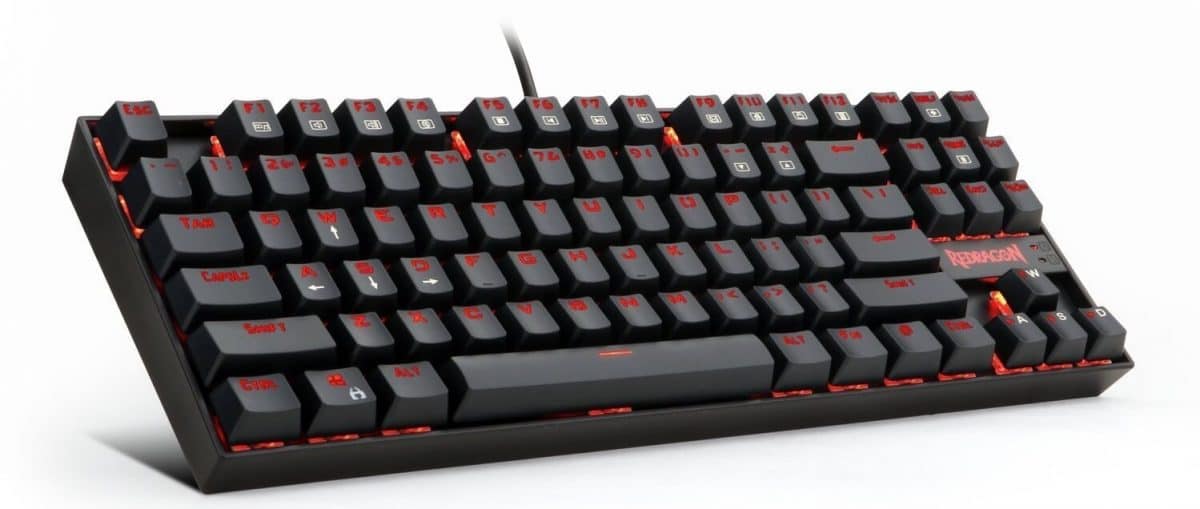 The way we have a gaming mouse, the gaming keyboard is another accessory you must consider if you really seek a true gaming experience. These keyboards are built to withstand more exertion as playing a game demands more than using them for normal use. Here, we list some of the best budget gaming keyboards on Amazon India.
COSMIC BYTE CB-GK-09 CORONA WIRED GAMING KEYBOARD WITH BLUE LED
Being a gaming keyboard if you are expecting anti-ghosting keys, then you are on the right path. Anti-ghosting is a natural phenomenon in game playing. The Cosmic Byte is a backlight keyboard that comes with four levels of brightness to adjust as per your mood. The keyboard is scratch resistant making it easy to clean. Being a gaming keyboard, it comes with a braided cable length with 1.6 meters in length.
REDGEAR MANTA MT21 GAMING KEYBOARD AND GAMING MOUSE COMBO (BLACK)
This Redgear product is a gaming keyboard and gaming mouse combo. The keyboard has an aluminum body and is 3 LED color backlight. The key caps are floating that gives the best feel while playing games or using the keyboard. The backlit keys light up the device and are cool to your eyes even when it is dark. The keys are placed at a sufficient distance that makes keystrokes easier. With 104 keys, onboard it supports up to 10 million keystrokes.
COOLER MASTER DEVASTATOR GAMING 3 KEYBOARD AND MOUSE COMBO WITH 7 COLOUR LED BACKLIT OPTION
Even being a gaming keyboard, it comes with multi-media keys, which should definitely bring a smile on your face. The bottom of the keyboard has anti-slide rubber pads that give stability while intense gameplay. The gaming keyboard comes along with a USB 2.0 mouse with an enhanced design. The keyboard supports seven colours LED switchable LED backlight. The multimedia dedicated device has an adjustable speed via the FN key combo.
ZEBRONICS TRANSFORMER GAMING MULTIMEDIA USB KEYBOARD AND MOUSE COMBO (BLACK)
The Zebronics Transformer keyboard comes with USB support. It's a combo of a multimedia keyboard and a mouse. Like a number of keyboards out there, this one too is built with 104 keys. The keyboard is compatible with almost all recent major and minor Windows versions. The buttons are of high quality so you can use it for extreme gaming. As far as the mouse is concerned, it comes with seven LED colours.
CORSAIR K55 RGB GAMING KEYBOARD – QUIET & SATISFYING LED BACKLIT KEYS – MEDIA CONTROLS – WRIST REST INCLUDED – ONBOARD MACRO RECORDING
The Corsair K55 RGB gaming keyboard has a wrist rest. It's quite vital for a gaming keyboard. There is a total of six programmable macro keys. The in-built audio control keys don't disturb your gaming session. As found in many gaming keyboards, there is an anti-ghosting feature that takes you to near accuracy almost every time. And finally, you will find dynamic RGB backlighting in three zones.
["source=digit"]