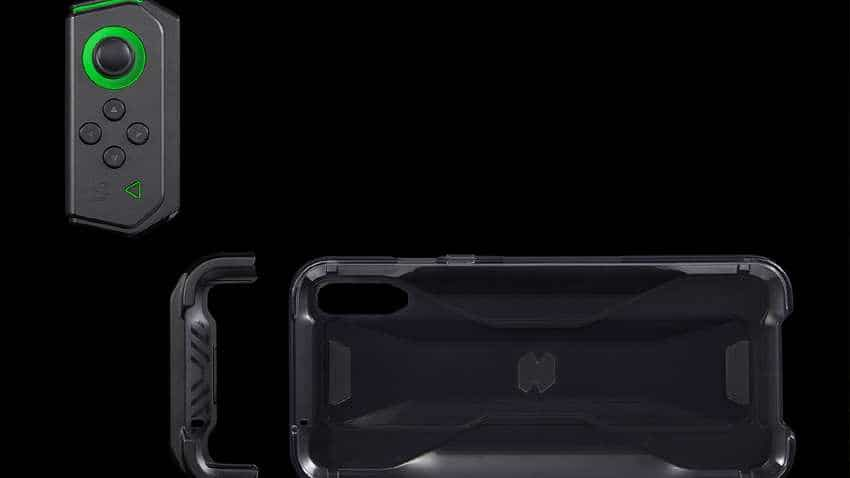 Black Shark 2 has announced its first mobile gaming accessory for the Black Shark 2 in India. The new kit includes two components – Black Shark Gamepad and Black Shark Gamepad 2.0 Holder. The controller works out of the box with the most popular Android Games and offers a 6+1+Analog Stick customisable button layout. There is a multi-function gaming button on the controller that unlocks several powerful gaming features only on Black Shark devices. In fact, the users can also save a button layout for each game they play.
Built on the wireless Bluetooth 4.2 Technology, the controller pairs allow gamers to play anytime and anywhere. Weighing in at 20g, the kit is compact, lightweight and easy to carry. It tops up rapidly with a USB-C port and comes equipped with a 340mAh battery allowing up to 40 hours of gameplay on a single charge.
Black Shark 2 gaming accessory price and offers
The Rookie Kit is available for R 3,498. The Black Shark Gamepad 2.0 Holder has been priced at Rs 499 while the Black Shark Gamepad would cost you Rs 2999. The kit is available exclusively on Flipkart. However, you can grab both these devices for Re 1 each! Yes, that's right. But, the offer is only available for the existing Black Shark 2 users that need to visit 'My reward' section on Flipkart to avail the offer on the Rookie Kit Gamepad.
The offer can be claimed only on one order between September 15 and October 15, 2019. The customers can also get 10 per cent instant cash back on purchases via ICICI cards.
David Li, Vice President, Black Shark (Global) said, "Firstly, we are delighted to bring to our fans in India, the Rookie Kit and thank them for their utmost patience. This launch marks a historic step for us as a brand and the community as we look to bring the best of gaming accessories that cater specifically to mobile gamers. We are certain that fans will appreciate the functionality, design and the unique experience of using a gamepad to go with the superlative touch screen on the Black Shark 2. From your favourite emulators to first-person shooters, the Rookie Kit provides exceptional comfort and gameplay experience backed by unmatched portability."
["source=zeebiz"]