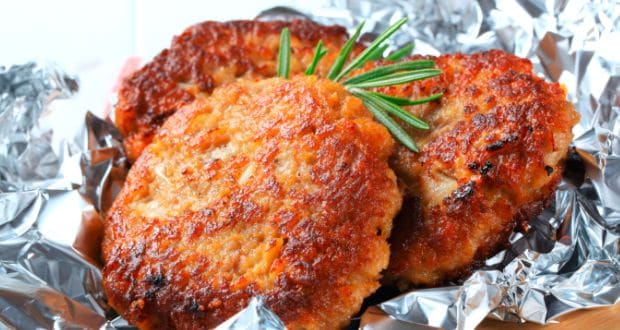 A piping hot Roomali roti or paratha, paired with tender and moist kebabs accompanied with freshly cut onions and green chillies, that's how a typical 'nashta' in every third Peshawari and Awadhi household looked like many years ago.  The decadent and wholesome 'nashtas' may have made way for slightly healthier breakfast options in the recent past but that has, in no way, affected the popularity of these smoky and succulent wonders in the subcontinent. Kebabs have had their own journey worthy of being told and savoured over generations; one such tale has been that of the Chapli Kebabs. Made by mincing fine meat with onion, tomatoes, eggs and pomegranate seeds, Chapli kebabs are said to have originated in Peshawar, now in present day Pakistan. Incidentally Chapli kebabs are also known as Peshawari Kebabs.
Kebabs have been a mainstay in India since the medieval times, from the pre-Mughal coarse and chewy kebabs they evolved into a softer and tender delicacy. The Turkish and Persian soldiers who went out on their hunt and conquest for land, relished some grilled and minced meat which was consumed as soon as it was cooked. This became the precursor of the earliest variants of kebabs, which upon its entry into the subcontinent underwent many changes in its texture and flavour.
The fine balance of aromatic spices, fruits and tenderizers used to soften the kebas have entailed the mastery of a generation of Khansamas. While the Awadhi kitchens gave us the gems like Galouti kebabs, tunday kebabs, and Kakori kebabs, Chapli kebabs on the other hand is said to be a product of authentic Pashtuni cuisine, which is why it retains a bit of the chewy texture as compared to its Awadhi counterparts. It was called Chapli kebab, for its characteristic flat look. (Chapta means flat in Urdu). Several crowded streets in Pakistan, sell these flat minced patty like kebabs in large scale. In India too, the kebabs are popularly sold in cities like Delhi and Lucknow.
The minced meat is mixed with chopped onions, eggs, tomatoes , green chillies, cornflour and a whole lot of eclectic spices. Next the small patties are formed with this mixture and fried in ghee or oil. Chapli kebabs goes best with naans and parathas.
Chapli  kebabs are a meat lovers dream come true. Next time you chance upon these flat minced wonders don't forget to grab a bite
["source=food.ndtv"]