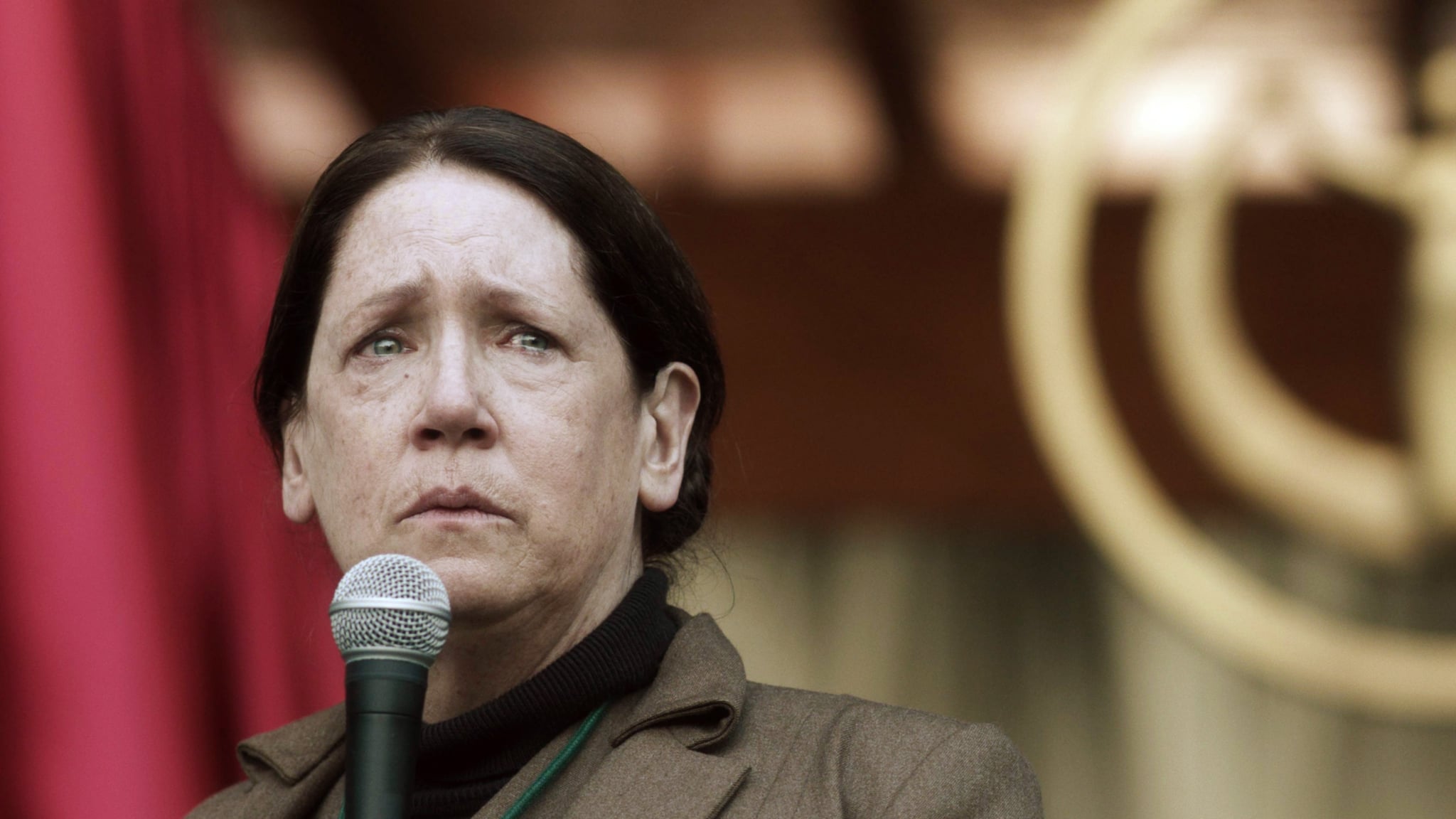 It's exciting enough to receive one nomination on Emmys morning, but imagine being nominated twice in the same year for two different roles. Enter Ann Dowd, nominated Thursday for supporting actress in a drama series for the role of Aunt Lydia on Hulu's The Handmaid's Tale and guest actress in a drama series for her portrayal of Patti Levin on HBO's The Leftovers.
If you're wondering where else you've seen this 61-year-old star of stage and screen, the answer is . . . basically everywhere. Dowd is a quintessential "Hey, it's that guy/gal" character actor, starting with her work in '90s movies Lorenzo's Oil, Philadelphia, and Apt Pupil. She then moved on to TV for recurring roles in shows like Freaks and Geeks, The Education of Max Bickford, and Third Watch.
In the '00s, Dowd got back into movies with Garden State, Flags of Our Fathers, Marley & Me, and The Informant before her late breakout role in the 2012 horror film Compliance, where she played a restaurant manager who apologetically terrorizes her employees by carrying out missives given to her by a crank caller pretending to be a police officer.
From 2014 to the present, however, Dowd has appeared in some of the biggest shows on television, playing Bonnie Newton on HBO's Olive Kitteridge, William's mother Estabrooks Masters on Showtime's Masters of Sex, and Naomi on Cinemax's Quarry.
But her two biggest projects are the ones for which she just received Emmy nominations. For The Leftovers, Dowd appeared as a recurring character for the first two seasons, then popped back up in the show's penultimate episode in 2017, which earned her a guest actor nod.
Then on The Handmaid's Tale, Dowd torments the titular character in Offred's flashbacks to her time being indoctrinated to Gilead's ways at the Red Center — though Dowd has found a lot of compassion in her character as well.
"I've always thought that Lydia loves these girls . . . I think she's deeply invested in their well-being," Dowd told Vulture in an interview, reiterating the sentiment to Gold Derby.
"When you play a character, you try to find what you understand about her," she said. "That's your way in. The thought that she could be so harsh with these girls and yet love them at the same time was very clear to me."
[Source"cnbc"]