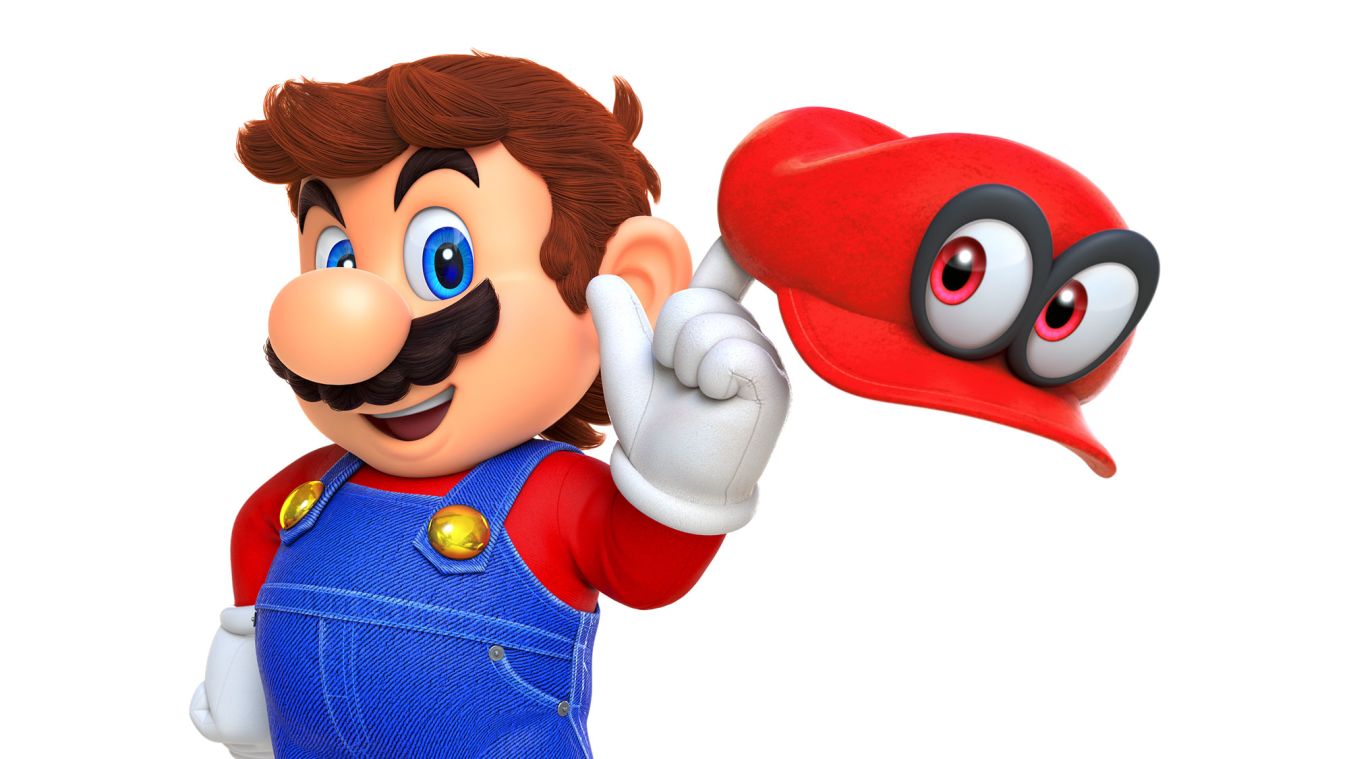 From the opening of the trailer for "Super Mario Odyssey" — which saw the mustachioed plumber burst from a manhole in a city resembling New York — it was clear that change was coming. The latest installment of the gaming industry's best-selling franchise, out Friday on Nintendo Switch, marks a sharp departure from recent outings.
Seeing Nintendo's pudgy mascot walk among realistic-looking humans twice his size (but with smaller heads) will be jarring to some. As will seeing him bounce off yellow taxis and swing on traffic lights. But the series' latest incarnation is just the next step in an ongoing design evolution.
Since debuting in 1981's "Donkey Kong," Mario and the worlds he inhabits have proven their enduring appeal to casual and hardcore gamers alike.
"One thing that has always been constant is this idea of empathy," said Yoshiaki Koizumi, who has worked on Mario titles for over 20 years. "It's the idea that anyone can pick up and play the game, and they have an intuitive understanding and feel for how the game works."
And according to the director of "Super Mario Odyssey," Kenta Motokura, Mario's new surroundings only serve to highlight his abilities. "The impact of Mario's acrobatic and jumping ability becomes much more obvious when you put him in a familiar setting," he said.
Building a stage
Before settling on the game's look, Nintendo's developers had to decide how it would feel. It was only later that the team added scenery and decided on an aesthetic — which in turn triggered more ideas, Motokura explained.
"When we're designing a stage, we start with very simple ideas — just little things you think are fun when you play them," he said. "And then it's a matter of how we can combine those."
But the design of new levels — which in addition to the city, includes a vast desert and dark woods — has also undergone fundamental structural changes.
Instead of linear stages where the goal is simply to reach the end — like in the original "Super Mario Bros" game in 1985 — "Odyssey" has wide-open spaces. Harking back to a style last seen in 2002's "Super Mario Sunshine," the levels have no specific end point. Instead, the game's stages are filled with dozens of small objectives, each with their own reward, encouraging players to explore and pick their own path.
"Mario is, in a good way, a game of repetition," said Koizumi, who served as a producer on the latest game. "You go through the same stages over and over again, but you go through them in different ways."