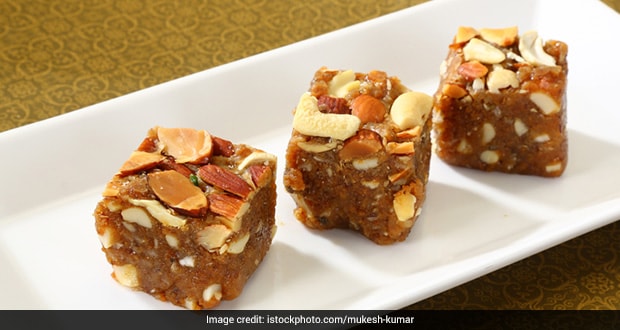 Winters are here and the temperature dip is out to make new records. But we aren't fretting yet. Why, you ask? Because we have our cosy winter treats to snuggle into. Let's admit it, there is always that one person in the group who would be excited for gajar ka halwa more than the winters itself. Or the one who would start dreaming of a warm fuzzy cup of Hot Chocolate as soon as the temperature dips. For what are winters, if it's not about desserts? And India knows that quite well. The traditional range of ghee-laden winter desserts are testimony of the same.  One such traditional winter delight we can't get enough of is Doda Barfi. The fudgy, chewy and indulgent barfi has been Punjab's pride since time immemorial. Made with just milk, heavy cream, sugar, nuts and oodles of ghee, doda barfi has decadence written all over it.
(Also Read: Atta, Nuts and Oodles of Ghee, Punjab's Pinni is All Things Winter-y and Decadent)
Often called as the close cousin of milk fudge, this desi treat is extensively prepared during winters. It is prepared in huge batches and stored for long. Doda will stay good for about 2 weeks at room temperature. Some historians claim that the barfi was invented by a Punjabi wrestler from Khushab of Sargodha district, Harbans Vig. Vig who was on a lookout for a sweet which is also nutritious, is said to be the brainchild behind Doda. The fudgy, milky pastry is said to be invented by him in the year 1912. After partition, the family moved to Kotkapura and later opened branches in Ludhiana. The fourth generation of the family is still holding up the legacy in the form of Doda sweets which is spread across Punjab in various outlets. Several times Doda is confused with a Peda, the brown sugary and gooey sweetmeat popular across North India. Doda is a slightly more grainy and courser than peda.
(Also Read: Amritsari Macchi: The Punjabi Fried Fish Snack from the Land Renowned For its Chicken)
["Source-ndtv"]