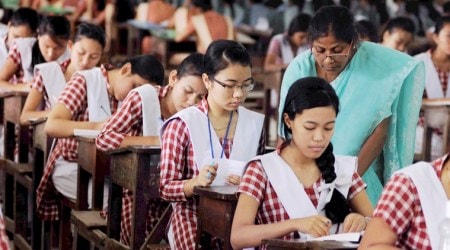 A New Education Policy (NEP) is being formulated by a newly appointed nine-member panel headed by space scientist Krishnaswamy Kasturirangan. The Human Resource Development (HRD) Ministry selected experts from wide-ranging backgrounds to recast of the country's education policy.
"The panel has been appointed keeping in mind that the members bring expertise related to the diverse areas of education. Significantly, the panel also reflects the diversity of the country as the members belong to different sections as well as regions," an official said.
Along with ISRO's former head Kasturirangan, the panel includes:
– Former IAS officer K J Alphonse Kanamthanam
– Baba Saheb Ambedkar University of Social Sciences VC Ram Shanker Kureel
– Karnataka State Innovation Council former secretary member M K Shridhar
– Language communication expert T V Kattimani
– Guwahati University Persian language professor Mazhar Asif
– Uttar Pradesh's former education director Krishan Mohan Tripathi
– Princeton University mathematician Manjul Bhargava
– SNDT University former VC Vasudha Kamat
Kanamthanam had played a key role in ensuring 100 per cent literacy at Kottayam and Ernakulam in Kerala and Kureel has wide experience in agriculture sciences and management.
"The panelists belong to different age groups which should be helpful as they would be able to bring experience, innovation and also global exposure which are so vital for such an important policy formulation," the official said, adding that the diversity would help the committee understand the the various issues that are brought up while formulating key policy documents.
The panel will also use inputs from the panel report under former cabinet secretary T S R Subramanian who researched on the New Education Policy.
Source"indianexpress"]