For just a moment, leave all those serious issues like: 'Prime Minister Narendra Modi doesn't have time to meet suffering farmers or lynching victims' families, but he can pose for a picture with Bollywood representatives', etc., etc., aside.
And please notice that the photo Karan Johar has posted after meeting PM Modi was actually the first look of a new Bollywood.
And, a Khan-mukt Bollywood at that? (Somewhat along the lines of Modi's Congress-mukt Bharat?)
Well, it actually was!
If the box office performances of big-budget Khan movies like Race 3, Thugs of Hindostan and Zero didn't make it evident enough, the photo did.
The Khans have been moved, gently perhaps, but definitively out of the frame.
This power-picture proves it.
Young Bollywood has meanwhile arrived and how! Chanting 'Jai Hind' all the way.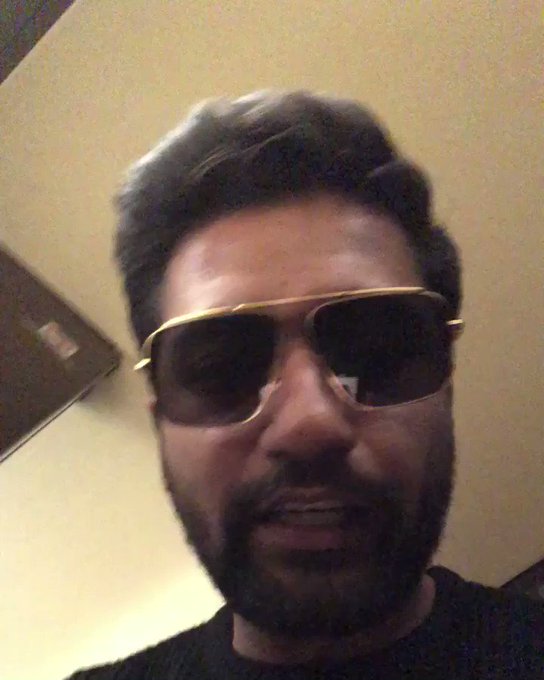 Selfie wasn't enough to burn Liberals?

Bollywood stars chanting Jai Hind
1,397 people are talking about this
Twitter Ads info and privacy
There was Ranveer Singh (taking the selfie and the lead, of course), Siddharth Malhotra (nice to see him, even if in a photo), Karan Johar, Ranbir Kapoor, Vicky Kaushal (whose 'surgical strike' saga Uri releases today), Rohit Shetty (basking in the glow of Simmba's success), Rajkummar Rao (interestingly, leaning in on Rohit Shetty), Ekta Kapoor, Bhumi Pednekar, Ashwiny Tiwari, Alia Bhatt and Ayushmann Khurrana, along with a few others.
Karan Johar wrote a few lines on his Instagram account and the objective of the meeting became clear. It had nothing to with The Accidental Prime Minister, or the Narendra Modi biopics (yes, there's more than one, it seems, but then, the leader has had quite a hectic life) or Uri, The Surgical Strike — movie titles that have created quite a stir.
It was deeper.
It was apparently the first step of nation-building.
"As a community, there is a huge interest to contribute to nation building. There is so much that we want to do. And can do and this dialogue was towards how and what ways we can do that. When the youngest country (in demography) joined hands with the largest movie industry in the world, we hope to be a force to reckon with. Together we would love to inspire and ignite positive changes to a transformative India," Karan wrote.
It was only a sweet coincidence, of course, that at the same time, his TV show, which has stopped making much sense and his giggles (which still make a lot of sense) came under fire for Hardik Pandya's bridle-less misogynistic bragging.
But hey. That didn't enter this frame either.
Meanwhile, the young team also wanted to thank PM Modi for reducing GST on movie tickets. We're now waiting to hear when they will start making movies that justify the still high price of entertaiment. That too awaits another picture.
The most important point to be noted here was:
There was female representation. Fewer than the number of men, of course. But at least, present to be counted.
Thankfully, the Bollywood women in this picture also belonged to work spheres both before the camera and behind it.
Then they lived happily ever after. (Photo: Instagram)
So, what is the message we take away from this photo that speaks a thousand words?
This is Young Bollywood
It is vibrant and happy.
There's no resentment, no threat, no fear here.
["source=dailyo.in"]