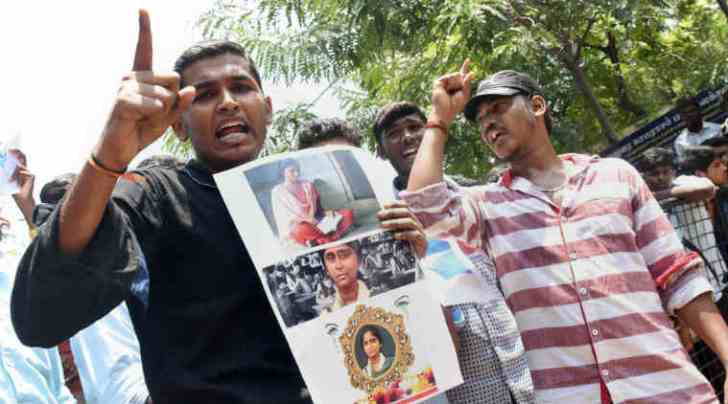 The row over medical aspirant girl Anitha's alleged suicide doesn't seems to end as noted Tamil director Vetrimaaran said there should be a protest to ban NEET. "India is a conglomeration of different states with various languages, tradition and culture for each. How can a standard examination be the solution for such a multi-cultured nation? The psychology of education is all about how the society gets benefited from it," Vetrimaaran said yesterday.
On September 1, Anitha was found hanging from the ceiling of her house. Since then, there has been a  massive protest by the students over the decision of the Supreme Court over the NEET.
It was believed that Anita was upset after it became known that Tamil Nadu will not be exempted from the ambit of the National Entrance-cum-Eligibility Test (NEET). "When we belong to a community and learn things that are no way related to our society, we live as unwanted entities in that society. Given that, NEET is completely purposeless for anyone here."
The filmmaker was talking to reporters at a commemorationmeeting organised by "Kabali" filmmaker Pa Ranjith to pay respects to Anitha. Calling Anitha a coward for committing suicide would bring dishonour to her efforts, he said. "Anitha is a fearless activist who found her way to the Supreme Court to get what she deserves. When such a bold personality decided to take her life, we should not call her a coward. I felt bad for not doing enough before she lost her life. We should protest to ban NEET altogether.
"Anitha's efforts should not go in vain."
Tamil actor Vijay Sethupathi, who was also present on the occasion, told youngsters to learn more about politics than cinema to understand the various facets of life. "Education is a basic necessity. We have lost a precious life now, and I feel ashamed for not being able to do anything about it. People are always dividing us based on caste. "I'm not sure if they listen to our protests anymore.
They might have got used to it. We should change the methods of our protests. They've learned properly to suppress us now with various means," said Sethupathi.
National Award-winning actor Samuthirakani called for a fair education policy and sought a ban on the NEET examination. "All we need is an appropriate education system. When we don't get what we ask for, we should protest. If our demands are still not met, we should boycott. When that goes unnoticed too, we should take ourselves what we deserve. That's the only solution," he said
["Source-timesofindia"]