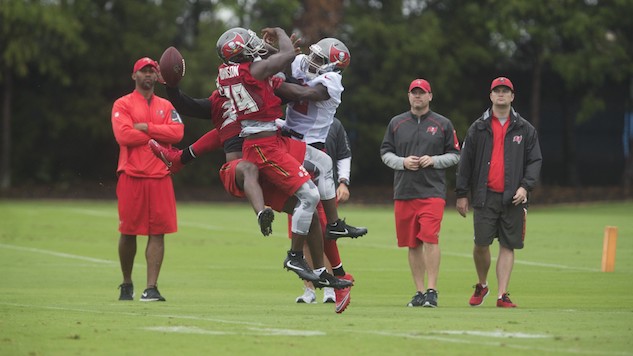 August is coming and with it a bevy of new content for whatever device you stream HBO Now on instead of going outside. Let's dig into what titles most deserve your attention.
For your movie-watching cravings, recently released films like Fantastic Beasts and Where to Find Them and Jackie are absolutely worth a look for fans of Harry Potter and Jackie Kennedy, respectively. If you happen to like both, you're in luck. Otherwise, lesser-known films like Guy Ritchie's RocknRolla and the critically-acclaimed Frost / Nixon should help pass the time.
Almost as important as the slate of new films is what we'll be losing at the end of the month. If you haven't seen Nice Guys yet, take this as your official warning to check out the hilarious buddy cop film before it leaves and you're left in a cold world where your only option would be iTunes or. .. Redbox (gasp). Also leaving are a few classics like The English Patient, Rain Main and, uh, The Tuxedo.
On the TV front, you'll obviously be watching winter come all over Westeros, but one show to consider between Game of Thrones sessions will be this season's Hard Knocks, focusing on the Tampa Bay Buccaneers' training camp drama.
Find the complete list of HBO Now's August additions (and subtractions) below.
Original Programming:
George Lopez: The Wall – Live from Washington, D.C." (8/6)*
Brillo Box (3¢ Off) (8/7)
24/7 Canelo/Golovkin -Show #1 (8/27)*
Season Premieres:
Hard Knocks: Training Camp with the Tampa Bay Buccaneers (8/9)*
*Available to stream one day after live linear airing
Season Finales:
El Jardin de Bronce (8/18)
Game of Thrones, Season 7 Finale (8/27)
Theatrical Premieres:
Emelie, 2015 (8/1)
Vigilante Diaries, 2016 (8/1)
Collateral Beauty, 2016 (8/5)
Fantastic Beasts and Where to Find Them, 2016 (8/12)
Rules Don't Apply, 2016 (8/14)
Nocturnal Animals, 2016 (8/19)
Jackie, 2016 (8/26)
Estrenos:
Verde (AKA Green), 1987 (8/1)
Juegos de Familia, 2016 (8/4)
Pedro Capo: En Letras de Otro, 2017 (8/11)
Presos (AKA Imprisoned), 2015 (8/18)
Starting August 1:
Adaptation, 2002
Changing Lanes, 2002
Corrina, Corrina, 1994
Down with Love, 2003
Enough, 2002
Frost / Nixon, 2008
Garfield, 2004
Girl with a Pearl Earring, 2003
Happy Tears, 2010
Love Liza, 2002
Martian Child, 2007
Max Payne (Extended Version), 2008
RocknRolla, 2008
Sunshine State, 2002
Tango & Cash, 1989
The Incredible Hulk, 2008
The Ring, 2002
The Rocker, 2008
The Strangers, 2008
Thirteen Conversations About One Thing, 2002
Tin Cup, 1996
Ending August 31:
Absolutely Fabulous: The Movie, 2016
Airheads, 1994
Batman Forever, 1995
The Boss, 2016
Bridget Jones: The Edge of Reason, 2004
Broadcast News, 1987
Bullet to the Head, 2013
Cape Fear, 1991
The Cider House Rules, 1999
The English Patient, 1996
Friday, 1995
Interview with the Vampire, 1994
Journey to the Center of the Earth, 1959
Journey to the Center of the Earth, 2008
Just Married, 2003
The Last Watch Hunter, 2015
Little Nicky, 2000
Marley & Me, 2008
Miami Rhapsody, 1995
Mystic River, 2003
Next Friday, 2000
The Nice Guys, 2016
Nights in Rodanthe, 2008
Now You See Me 2, 2016
Rain Man, 1988
Rushmore, 1998
The Secret Life of Bees, 2008
Sleepers, 1996
The Tuxedo, 2002
The Visit, 2015
The World According to Garp, 1982
They Live, 1988
Welcome Home Roscoe Jenkins, 2008
[Source"timesofindia"]