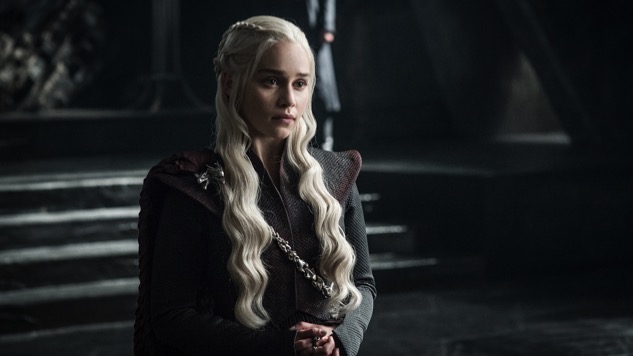 you know what time it is: break down all the new shows and movies coming to HBO's standalone streaming platform HBO Now next month o'clock. Let's get to it.
First and foremost, though you can be forgiven for thinking that July was one of the summer months, HBO must remind you that winter is here: The seventh season of Game of Thrones premieres on July 16, and it's sure to be a blockbuster. The epic fantasy series' penultimate season is followed by the returns of two other notable HBO originals: the Entourage-esque Dwayne Johnson vehicle Ballers and Issa Rae's acclaimed comedy Insecure, which only needed one season to crack our list of the best HBO series of all time. And don't sleep on the Duplass brothers' anthology series Room 104, which makes its debut on July 28.
If you like a little bit of learning with your entertainment, you can check out four-part documentary event The Defiant Ones, an Allen Hughes-directed examination of Dr. Dre, Jimmy Iovine and the massive impact their partnership has had on contemporary pop culture. There's also The Words That Built America, an unabridged reading of the actual words of America's founding fathers that features more than 100 readers, including all living presidents and vice presidents, a number of well-known politicians, and Hollywood titans like Robert De Niro, Meryl Streep, Bryan Cranston, Kerry Washington and Neil Patrick Harris. We can only hope that—assuming our current president was too busy golfing to get involved—he's at least watching.
On the feature film side, Andy Samberg's much-anticipated cycling mockumentary Tour De Pharmacy is due out on July 8, as is the underappreciated, Samberg-starring farce Popstar: Never Stop Never Stopping. More serious film fare for the month includes the Oscar-nominated Loving, the Oscar-winning Hacksaw Ridge, cult horror classic The Blair Witch Project and quite a few more. And keep in mind the service is also losing a few noteworthy flicks, including the Leonardo DiCaprio-starring Catch Me If You Can and the Coen brothers' Hail, Caesar!
Did we mention Game of Thrones?
Find the complete list of HBO Now's July additions (and subtractions) below.
Original Programming:
HBO  First Look: War for The Planet of the Apes (7/3)
Words That Built America (7/4)
Tour De Pharmacy (7/8)
The Defiant Ones, Documentary Event Premiere (7/9)
Season Premieres:
Game of Thrones, Season 7 Premiere (7/16)
Ballers, Season 3 Premiere (7/23)
Insecure, Season 2 Premiere (7/23)
Room 104, Series Premiere (7/28)
Theatrical Premieres:
The Other Side of the Door, 2016 (7/1)
Loving, 2016 (7/1)
Popstar: Never Stop Never Stopping, 2016 (7/8)
Keeping Up With the Joneses, 2016 (7/15)
Hacksaw Ridge, 2016 (7/22)
Almost Christmas, 2016 (7/29)
[Source"timesofindia"]