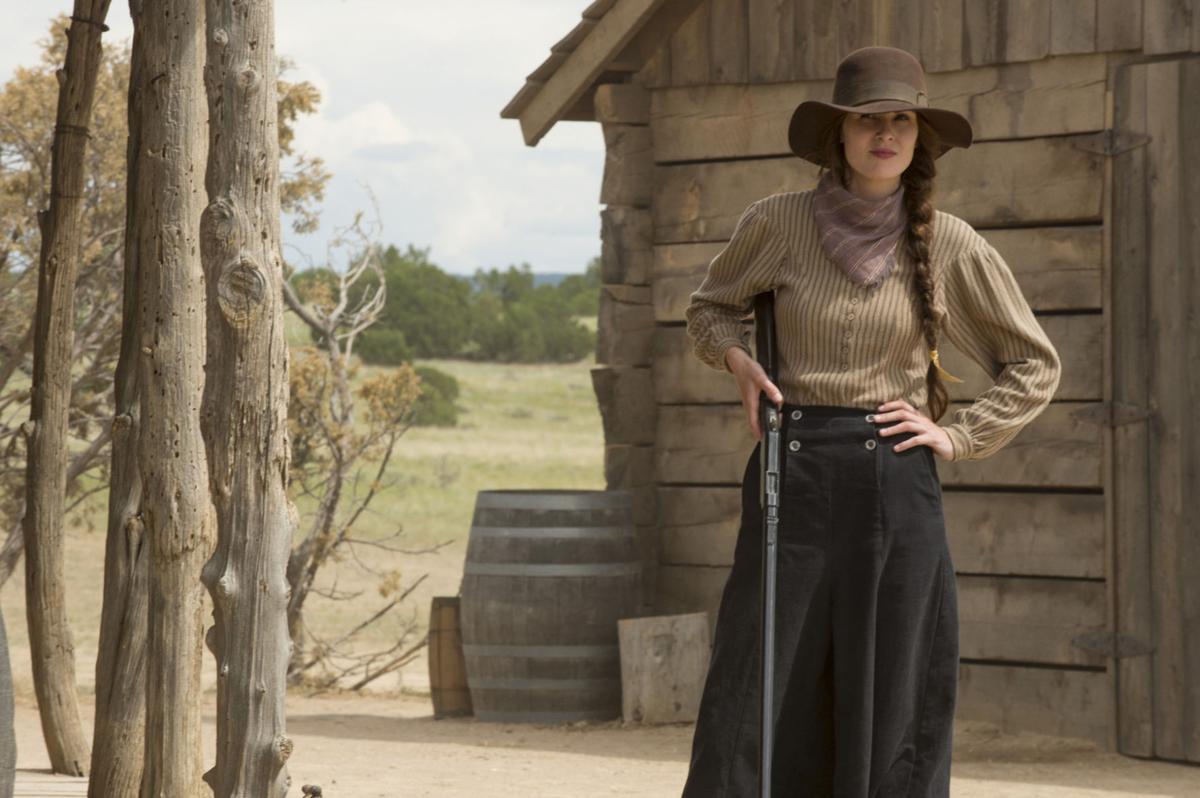 Usually by this time of year, all the good new TV shows have debuted and gone on break, leaving only a chintzy collection of holiday specials and TNT's 12,000-hour marathon of "A Christmas Story."
But today, we're getting a late-in-the-year surprise in "Godless," a new Netflix Western series written and directed by Scott Frank and produced by Steven Soderbergh.
The show stars Jack O'Connell as a man on the run from an outlaw played by Jeff Daniels. He finds unlikely refuge in a town made up entirely of women. The tremendous cast also includes Michelle Dockery ("Downton Abbey"), Sam Waterston, Scoot McNairy and Merritt Wever.
There are only six episodes, making this the perfect thing to binge over the long holiday weekend.
"Fences" (available Friday on Amazon Prime and Hulu):Denzel Washington and Viola Davis do some of the best work of their careers in this adaptation of August Wilson's play about a black working-class man trying to provide for his family in the 1950s.
"Marvel's Runaways" (Hulu): The new Hulu superhero series — which comes from the popular comic formerly written by Brian K. Vaughan, now written by Omaha's Rainbow Rowell — tells the story of a team of powerful teens who discover their parents are all super-villains.
"Kong: Skull Island" (available Saturday on HBO Now, HBO Go): This fitfully entertaining Vietnam-era-set reboot of the Kong series benefits from some tremendous special effects and a hilarious bit of comic relief from John C. Reilly.
"The Big Sick" (available Friday on Amazon Prime): The little indie rom-com that everybody loved (but me) stars Kumail Nanjiani as a Pakistan-born comedian who falls for a young woman (Zoe Kazan), breaks up with her but then stays by her bedside after she slips into a coma. Holly Hunter and Ray Romano are great as Kazan's parents.
"The Boss Baby" (Netflix): A movie that really exists — a computer-animated family comedy featuring Alec Baldwin as the voice of a suit-wearing baby who is actually a spy on a secret mission to win the war of cuteness between babies and puppies.
"Jim & Andy: The Great Beyond — Featuring a Very Special, Contractually Obligated Mention of Tony Clifton" (Netflix): This doc gives us a behind-the-scenes look at how Jim Carrey transformed into comedian Andy Kaufman on the set of "Man on the Moon."
"Mechanic: Resurrection" (HBO Now, HBO Go): Jason Statham's fifth most-popular franchise (1. "Fast and Furious." 2. "The Expendables." 3. "The Transporter." 4. "Crank." 5. "Mechanic.") stars the bald lug as a guy who is very good at killing people in elaborate ways. The sequel isn't half as good as the weirdly terrific original (itself a remake of the Charles Bronson film). But Statham does get good support here from Jessica Alba, Tommy Lee Jones and Michelle Yeoh.
"The Autopsy of Jane Doe" (Showtime): A sometimes nerve-shredding horror movie starring Brian Cox and Emile Hirsch as father-son coroners who try to learn how the anonymous woman on their slab died.
"Rolling Stone: Stories from the Edge" (HBO Now, HBO Go): A multi-part documentary covering 50 years of Rolling Stone magazine, from Oscar-winning director Alex Gibney.
"Zero Days" (Hulu): Another Gibney documentary, this one a bloodcurdling account of the computer malware Stuxnet, which was intended to target an Iranian nuclear facility but has since spread beyond its original purpose.
"Bushwick" (available Friday on Netflix): Dave Bautista and Brittany Snow star in this action thriller about a few folks trying to survive after a Texas militia force invades a Brooklyn neighborhood.
Source:-omaha