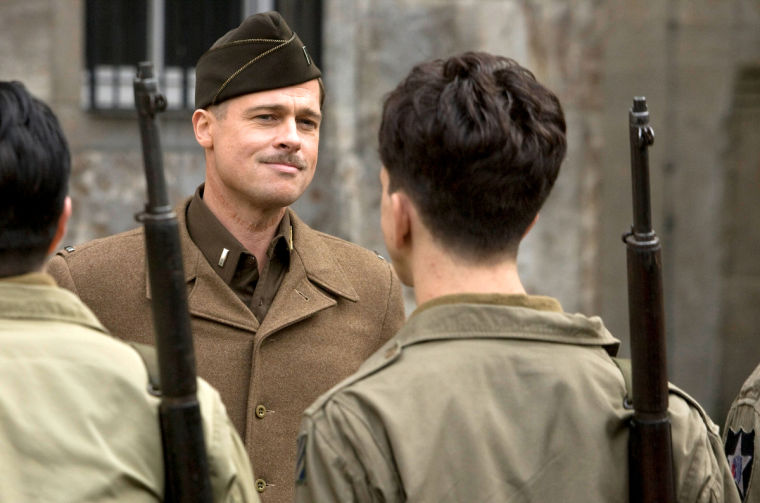 "Riverdale" (Netflix): Just a few weeks after The CW wrapped the first season of its gritty "Archie" series, all episodes are available on Netflix.
"War Machine" (available Friday on Netflix): This Netflix original film is a satire starring Brad Pitt as a U.S. Army general tasked with ending the war in Afghanistan. The film, a fictionalized account of the firing of Gen. Stanley McChrystal, co-stars Ben Kingsley, Topher Grace, Scott McNairy, Tilda Swinton and Anthony Michael Hall (as a character loosely based on Michael Flynn).
"Inglourious Basterds" (Netflix): A less realistic but no doubt infinitely more satisfying Brad Pitt war movie.
"Tracy Morgan: Staying Alive" (Netflix): Morgan's first comedy special since the serious car accident that nearly killed him.
"Anne With an E" (Netflix): The streaming service's dark reimagining of the "Anne of Green Gables" books.
"Southpaw" (Netflix): Jake Gyllenhaal gets in the shape of his life for the sake of an unexceptional boxing movie.
"Me Before You" (Amazon Prime): This adaptation of Jojo Moyes' beloved book of the same name stars Emilia Clarke as a young, working-class woman who gets a job caring for a wealthy quadriplegic man (Sam Claflin). A fine entry in the grab-your-Kleenexes genre.
"Moonlight" (Amazon Prime): A reminder that the best-picture winner "Moonlight" is streaming on Amazon Prime.
"Andrew W.K. Party Safari" (Amazon Prime): In this documentary, a trip to a wildlife park takes an odd turn for rock star/motivational speaker Andrew W.K.
"Firestorm" (Hulu): This 1998 action-thriller — a charbroiled mashup of "Die Hard" and "Cliffhanger" — was supposed to turn Howie Long into a movie star. It did not.
"Becoming Bond" (Hulu): This Hulu original chronicles the wild story of George Lazenby, an Australian car mechanic who landed the role of James Bond in "On Her Majesty's Secret Service" — one of the best Bond films — but turned down a $1 million offer to return as 007.
"Storks" (available Saturday on HBO Now and HBO Go): An animated movie with celebrities voicing animals.
"The Leftovers," "Silicon Valley," "Veep," "Last Week Tonight With John Oliver" (HBO Now, HBO Go): This lineup has been running strong for several weeks now, but it's worth mentioning again because this is one of the best Sunday night blocks in HBO's history. Usually, there's a great drama anchored by a few bad comedies (or vice versa). But this is 150 minutes of four terrific series in their prime.