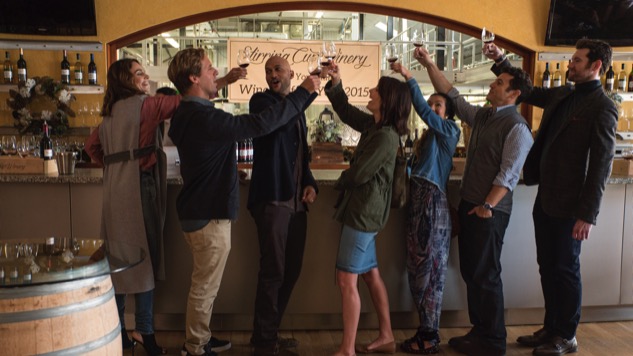 Netflix's bid for global dominance continues next month with a whole new list of shows and movies. Honestly, it almost isn't even fair how good their selections are. Let's dig in to see what'll be streaming on Netflix in July.
To begin, there's about a thousand movies worth checking out. From older classics like Titanic and E.T. to exciting recent films like Best Picture-nominated Lion and the most recent Star Wars installment, Rogue One, Netflix has got you covered. If you need a few movies to distract your unruly children on their summer breaks, titles like Free Willy, The Mighty Ducks and Madagascar: Escape 2 Africa should do the trick. If not, make them watch The Boy in the Striped Pajamas so they can learn to appreciate their Xbox more. Make sure not to miss out on lesser-known films such as Nic Cage's crazy con-man thriller Matchstick Men (which includes one of the best Cage freakouts of all time), and the cult-classic Best in Show, a mockumentary about dog shows.
As always, things are looking pretty fine on the TV front as well. We've mentioned before how hilarious the Netflix Original Show Friends From College looks, but other debuting original shows like Ozark and Castlevania look equally compelling. iZombie and Pretty Little Liars' most recent seasons should keep the good times rolling.
For more of a preview, watch this spicy sizzle reel that caters to those with a short attention span, and then check out the full list below.
Avail. 7/1/17
Titanic
The Originals: Season 4
Free Willy?
Disney's The Mighty Ducks
Madagascar: Escape 2 Africa
Capo "El amo del tunel": Season 1
El Barco: Season 1
The Truth Is in the Stars
Deep Water: Season 1
E.T. the Extra-Terrestrial
Hostages (Israel): Season 2
Zip & Zap and the Marble Gang
The Invisible Guest (Contratiempo)
Albion: The Enchanted Stallion
Liar's Dice
Offspring: Season 6
Boat Trip?Mixed Signals
Delicatessen?
Caramel?
Yours Fatefully: Season 1
The Ultimatum: Season 1
Unriddle II
Unriddle
?Yes We Can!: Season 1?
Spice Up: Season 1?
World at Your Feet: Season 1
Emma?
The Boy in the Striped Pajamas
Last Night?
Out of Thin Air
Witnesses: Season 2
The Longest Yard
Jackass: Number Two
Punch-Drunk Love
Are We There Yet?
Are We Done Yet?
The Land Before Time
Dad
The Land Before Time II: The Great Valley Adventure
The Land Before Time III: The Time of the Great Giving
Here Alone
?Spawn: The Movie?
Code Name: The Cleaner
The Astronaut Farmer
Best in Show?
Proof of Life?
Matchstick Men?
Taking Lives
?Police Academy