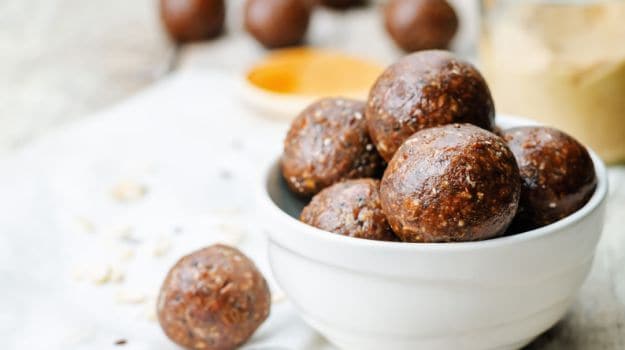 Raksha Bandhan brings back a plethora of memories for me. It marks the official start of the festive season. Right from Rakhi till perhaps the end of the year, there is some festival or the other almost every fortnight. And these celebrations involve copious amounts of
mithais
! So as kids, my brother and I were constantly hovering in the vicinity of the kitchen – lured by the aromas of sweets and savouries.The choice will spoil you, and yet, the brain will sound alarms of calorie overload. Thanks to the constant experiments of my mother and grandmother, we never had the same
mithai
twice – as they would combine unique ingredients in such an amazing fashion that what was cooked at home was never available in shops. I think I inherited this love of culinary alchemy from these two women – who, so early on in my life, encouraged me to be creative in my cooking.
My profession as a patisserie chef means that my brother is my first guinea pig. Lucky for him!
Though personally, sugar is a sinful indulgence for me too, I am constantly experimenting with tastes, flavours and consistencies to create desserts that look and taste amazing and are healthy too. Banana Hazelnut Ladoos are that perfect low-cal Rakhi mithai that not only have significantly less sugar content, but are actually healthy because banana is a key ingredient. This is a sweet that is good enough for those who choose to eat healthy as well as for those who have chronic health conditions such as diabetes, high blood pressure and cholesterol.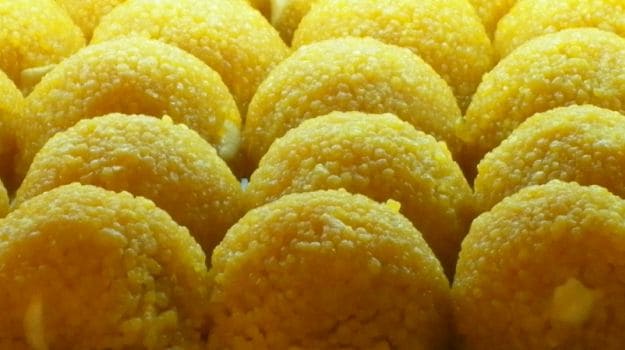 This is a mithai that your taste buds will remember for a long time – not only because of its unusual velvety, and yet crunchy texture, but also because of the intensely fruity flavour that has nutty overtones. The banana adds a fruity twist to the popular ladoo, not only adding flavour, but also helping to bind the remaining ingredients – thereby making it a very convenient and quick-to-make mithai.
Banana Hazelnut Ladoos
Ingredients:
2 bananas mashed
150g hazelnut powder
50g crushed hazelnut pieces
50g icing sugar
30g hazelnut paste/ Nutella
For the Coating:
250g dark chocolate
1 packet digestive biscuits
Method:
1. Combine all the ingredients (except dark chocolate and digestive biscuits) in a large bowl – best to use hands to ensure the consistency is uniform and there are no lumps. Knead the mixture for a minute like you would knead flour.
2. Take a small lump of the mixture and roll between your palms.
3. Refrigerate for 30 minutes until firm.
4. Melt dark chocolate in a double boiler.
5. Coarsely powder the digestive biscuits and keep aside in a plate.
6. Dip each laddoo in the melted chocolate – roll over the digestive biscuit crumble to coat evenly.
7. Let them set in the refrigerator for half an hour. Serve chilled.
["source-ndtv"]