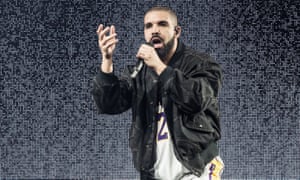 Going up
Drake Margaret Atwood said she'd like her fellow Canadian to cameo in the second series of The Handmaid's Tale. Blessed be the memes.
Laura Wingfield The heroine of Tennessee Williams' Glass Menagerie is the muse of Blue Roses, Edward Meadham's new label. Check out the cut-away ankle boots.
Hannah Wilke Featured in the White Cube's surrealism by women show, Dreamers Awake, and namechecked in Chris Kraus' I Love Dick. You'll never look at chewing gum the same way.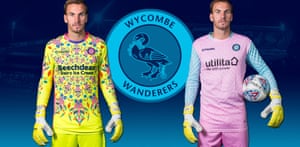 Wycombe Wanderers Set to slay the new season with a goalie's kit that resembles a magic eye picture. It's one way to put the strikers off.
Marni Senofonte The stylist behind Kendall Jenner's new look has a truly outstanding Instagram game.
Going down
Paint wars First Anish Kapoor secured exclusive rights to the world's blackest black. Now artist Stuart Semple has invented colour-changing paints, available to everyone – except Kapoor. The only way to settle this: paintballing.
Shelfies Instead, you should be posting an image of a page in the book you're reading. Is this a pagie?
Charcoal Birch is the new natural choice. Birch trees on an urban street reduce pollution by 50%, appaz.
Crop top and leggings The latest in unsisterly outfits to be dreaded.
Shoulder-robing As seen on Theresa May and now on Melania Trump. Death knell of a trend.
Source:-theguardian